Summer Season Blue Ridge Swim League
The Carroll Wellness Center has a home swim team called the Tiger Sharks, under the supervision of Joi Ogle. The Tiger Shark's mission statement is to "promote, educate, instruct, and train swimmers to be competitive in a positive atmosphere." Tiger Sharks have swim meets with Wytheville, Galax, Dobson, Mt. Airy, Elkin, and Pulaski to name a few venues. Meets are typically on Tuesday and Thursday evenings and Saturday mornings. Meet season is June and July with the conference meet around the end of July.


Kids between the ages of 5-18 are eligible to participate for points and ribbons. All swimmers must be able to swim the length of the pool unassisted. These swimmers must meet CWC prerequisites to join the swim team. We do offer Youth Conditioning during the "off" months. This enables the young swimmer to improve stroke techniques and speed prior to swim team training in the Spring. There will be a one-time summer league fee in addition to team swim team suit, goggles and travel expense. There are fund-raising opportunities during the pre-season and regular season to help offset some of the expenses.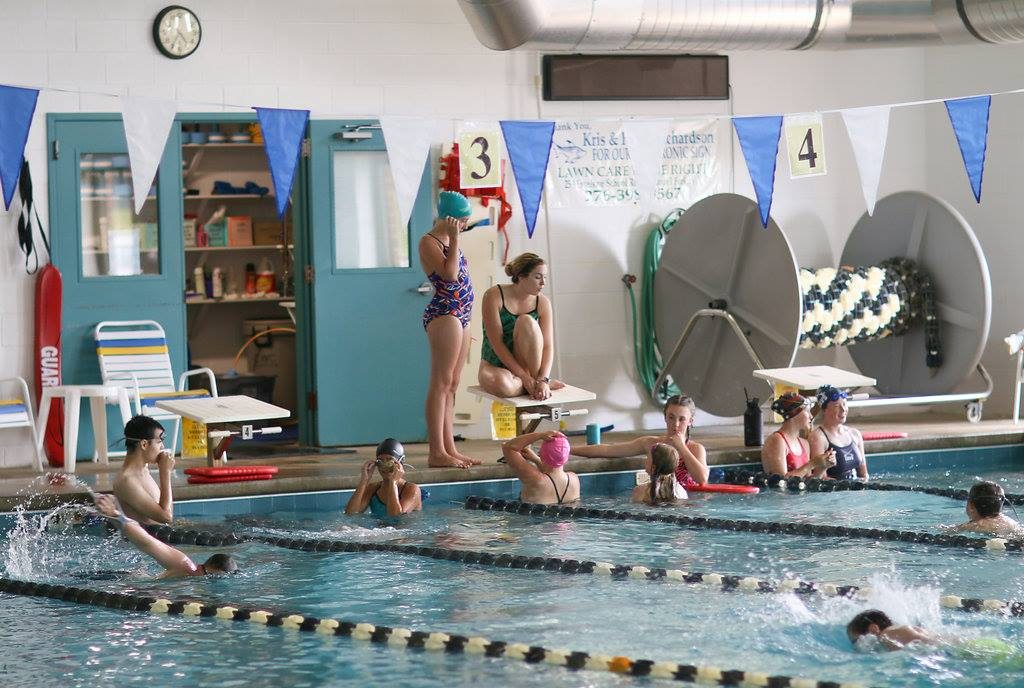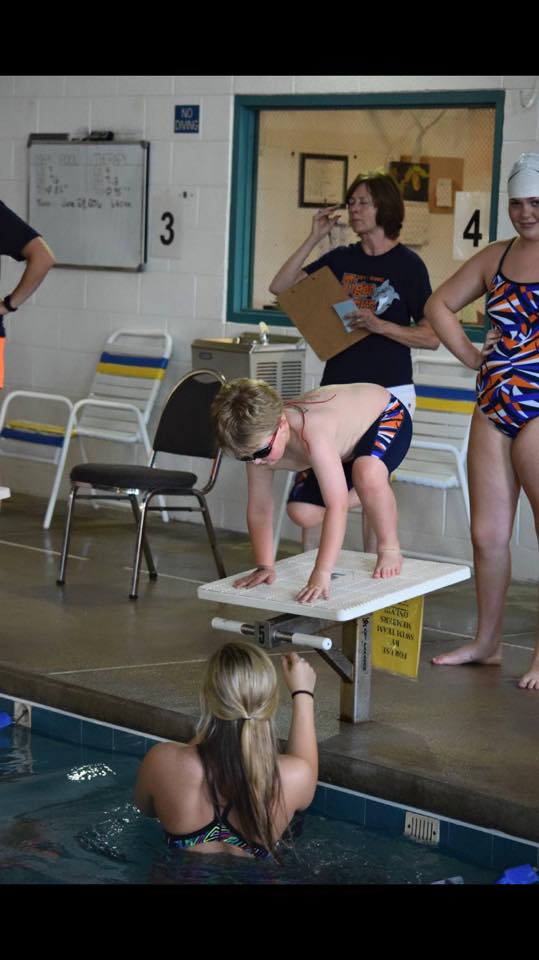 FEES:
Swim TEAM Registration:
CWC Members: $75.00 for the first child, $20.00 for each additional child in the family.
Non-members – $150.00
April 2018 – July 2018
PRACTICES: Mondays, Wednesdays, and Thursdays
4:30 -5:30 p.m.
YOUTH CONDITIONING:
No fee for members. $200.00 Youth Swim Membership available to non-members, and the swimmers is only allowed to use the Aquatic Area.
There are conference fees if you wish to participate in the conference meet at the end of July.
CWC Tiger Shark YOUTH CONDITIONING Overall Information:
What: Youth Conditioning, one aspect of CWC 's youth programming, seeks to improve the physical conditioning of children between the ages of 5-18 through workouts in the pool. Youth Conditioning improves physical fitness through instruction and practice in the technical aspects of competitive swimming strokes: freestyle, backstroke, breaststroke, and butterfly.
Why: Aquatic exercise helps youngsters achieve physical fitness, combat obesity, and provide activitiy leading to a healthy and wholesome life.
When: CWC will begin Youth Conditioning program is October 2018. The program was offered twice a week on Mondays and Thursdays through the winter and spring of 2019.
Cost: Youth Conditioning is free for those children who are CWC members through their family's membership. Otherwise, parents may purchase a $200.00 child membership to defray the cost of their children participating in Youth Conditioning. A Swim Membership entitles your child to swim in the pool at any time (not just during Youth Conditioning sessions).
Connection to CWC Swim Team: While participation in Youth Conditioning frequently leads children to participate on CWC's Tiger Sharks Swim Team, some children may choose not to participate on the swim team. Youth Conditioning is a stand-alone program but does provide the fitness and swim practice that can lead to a successful stint as a CWC Tiger Shark. Each child makes the decision on whether to become a Tiger Shark.
Who: Joi Ogle is the coach for Youth Conditioning and the CWC Tiger Shark Swim Team. If you need more information about your child's participation on these programs, please call CWC,
(276) 728-2500.